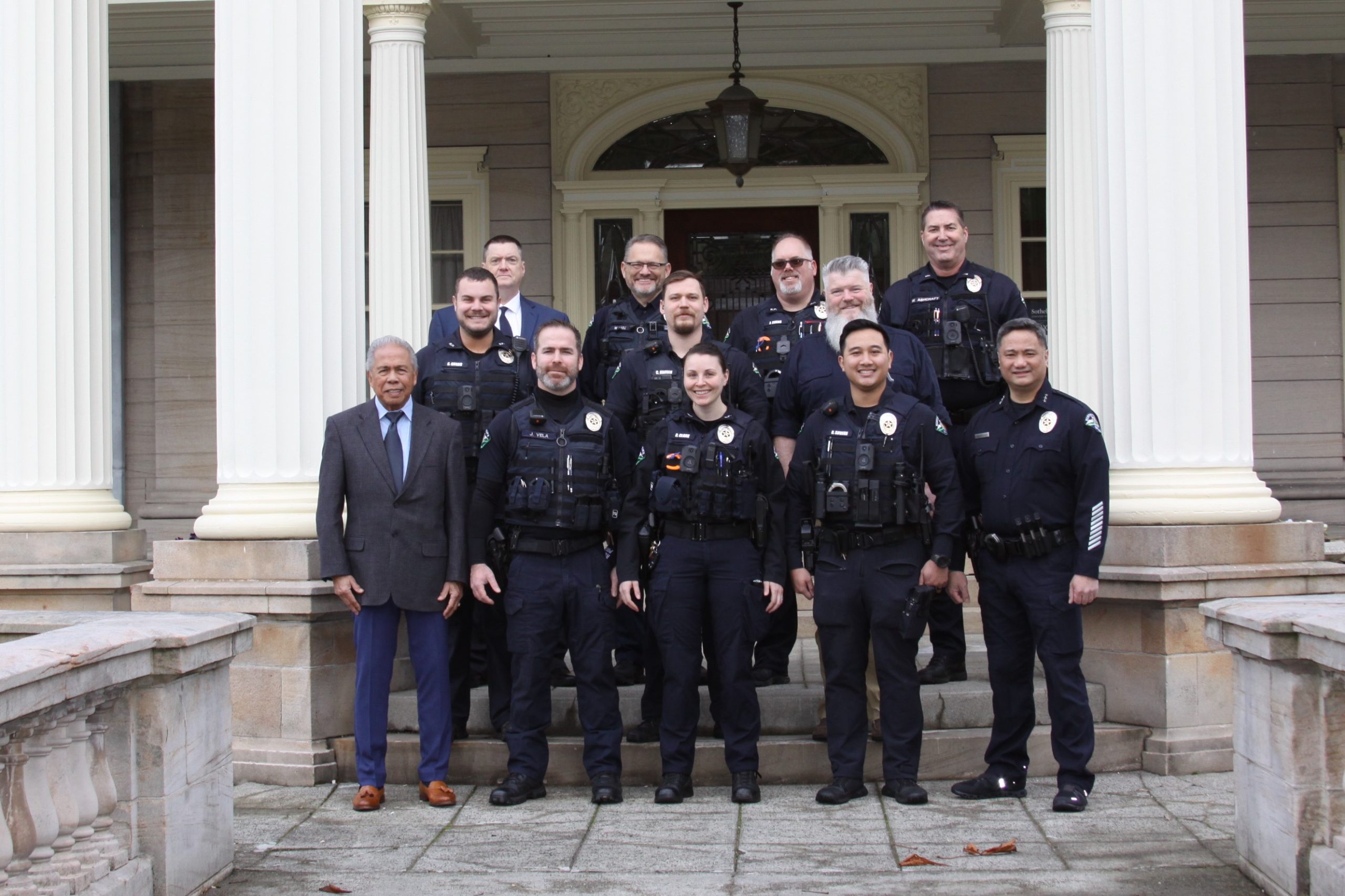 Message from the Chief of Police
Ruston Police Department's Core Values assure our vitality as ambassador-leaders in the community and will develop a reputation which preserves a promising future for those who shall succeed us. We strive to maintain a high quality of life for our residents, an excellent environment for our business owners, and protection for those who work here or visit our City. We will accomplish these goals by the adherence to our Core Values:
Unceasing efforts toward creating and maintaining exceptional relationships with our community
Safeguard individual rights and due process by rigorous obedience to the Washington State and United States Constitutions
Compassion, fairness, and unquestionable personal integrity
Teamwork and leadership at all levels of the Department
Crime Reporting
When to Call 911:
We need your help and love working with the community to problem solve and fight crime. A good rule of thumb on whether to call 911 or not is if something is in progress or an emergency, call 911. If it is not an emergency but you need to speak with a Ruston Officer right away, call the non-emergency dispatch number at (253) 287-4455 or 1-800-562-9800. If you just want to leave a routine message for Chief Bautista or one of the officers, you can call (253) 761-0272 and an officer will return your call at their earliest convenience.
Certain non-emergency incidents may even be reported online, depending on the jurisdiction in which it has occurred.
Example situations where non-emergencies can be reported:
Burglary which occured while you were away and there is no suspect or threat of danger
Vandalism that is not in progress
Fireworks complaints
Car Prowls
Cannot file online reports for:
Stolen license plates
Stolen Vehicles
Stolen Firearms
Animal Incidents:
If you have an animal related complaint or concern you can contact Tacoma Animal Control at (253) 627-PETS