Message from the Chief of Police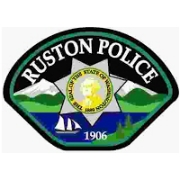 Since the Town was first incorporated the Ruston Police Department has been committed to providing excellent customer service, proactive problem solving, crime prevention and leadership in local civic events to our community.  Each day, our officers and support staff strive to ensure that Ruston remains a safe and enjoyable town in which to live, work and visit.
Crime Reporting
When to Call 911:
We need your help and love working with the community to problem solve and fight crime. A good rule of thumb on whether to call 911 or not is if something is in progress or an emergency, call 911. If it is not an emergency but you need to speak with a Ruston Officer right away, call the non-emergency dispatch number at 253-287-4455 or 1-800-562-9800. If you just want to leave a routine message for Chief Bautista or one of the officers, you can call 253-761-0272 and an officer will return your call at their earliest convenience.
Certain non-emergency incidents may even be reported online, depending on the jurisdiction in which it has occured.  Example situations where non-emergencies can be reported:
Burglary which occured while you were away and there is no suspect or threat of danger
Vandalism that is not in progress
Fireworks complaints
Car Prowls
Animal Incidents:
If you have an animal related complaint or concern you can contact Tacoma Animal Control at (253) 627 -PETS